Rust – 2nd April 2020 – Farming 2.0 Update
Date: 08/05/2020
Farming Basics
To achieve the full yield potential, you'll need to make sure the following conditions are as ideal as possible:
Light
Water saturation
Ground condition
Temperature
To make it clearer what's happening with your plants, there is a new info panel that appears when aiming at a plant entity: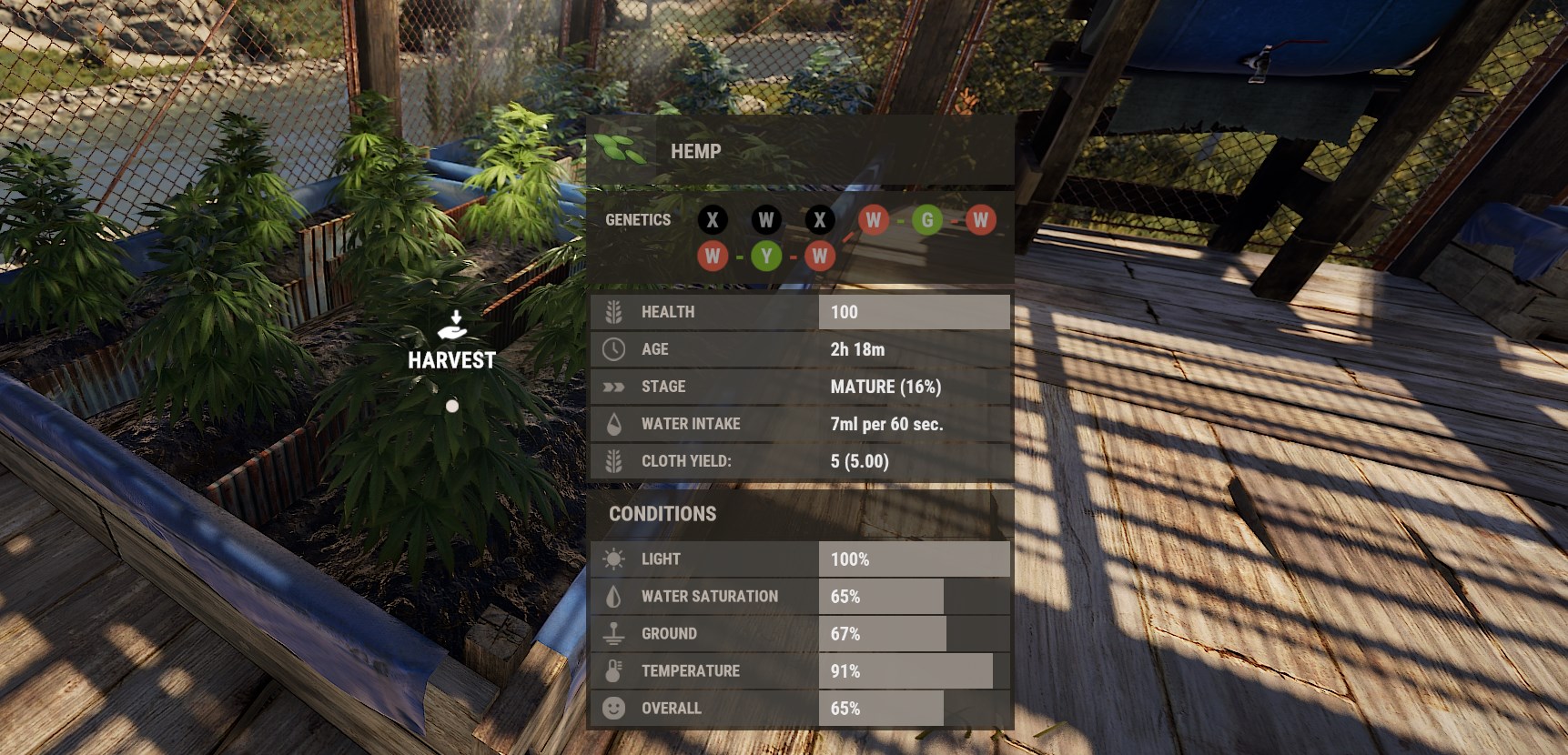 This updates in real time as you make any changes that might affect the conditions of a plant, such as turning on lights, adding fertilizer, etc. Keep an eye on the "Overall" value – it's the most important one. This shows the current growth rate of the plant. The higher it is, the faster the plant will grow – and the more yield it will produce. This overall value is calculated by taking the lowest condition value.
Plant Resilience's
Each plant type can have different resiliences to the various conditions, meaning some will grow more easily in certain areas than others. You can view the resilience values on the seed information panel.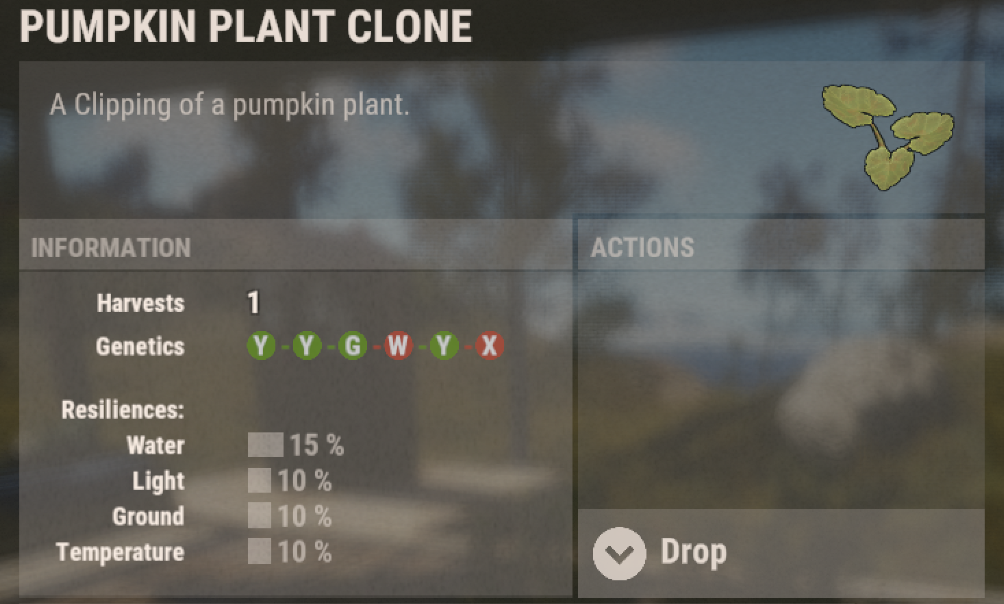 Composter & Fertilizer
A new deployable, the Composter, has been added. Stick stuff in, wait a bit, get fertilizer out.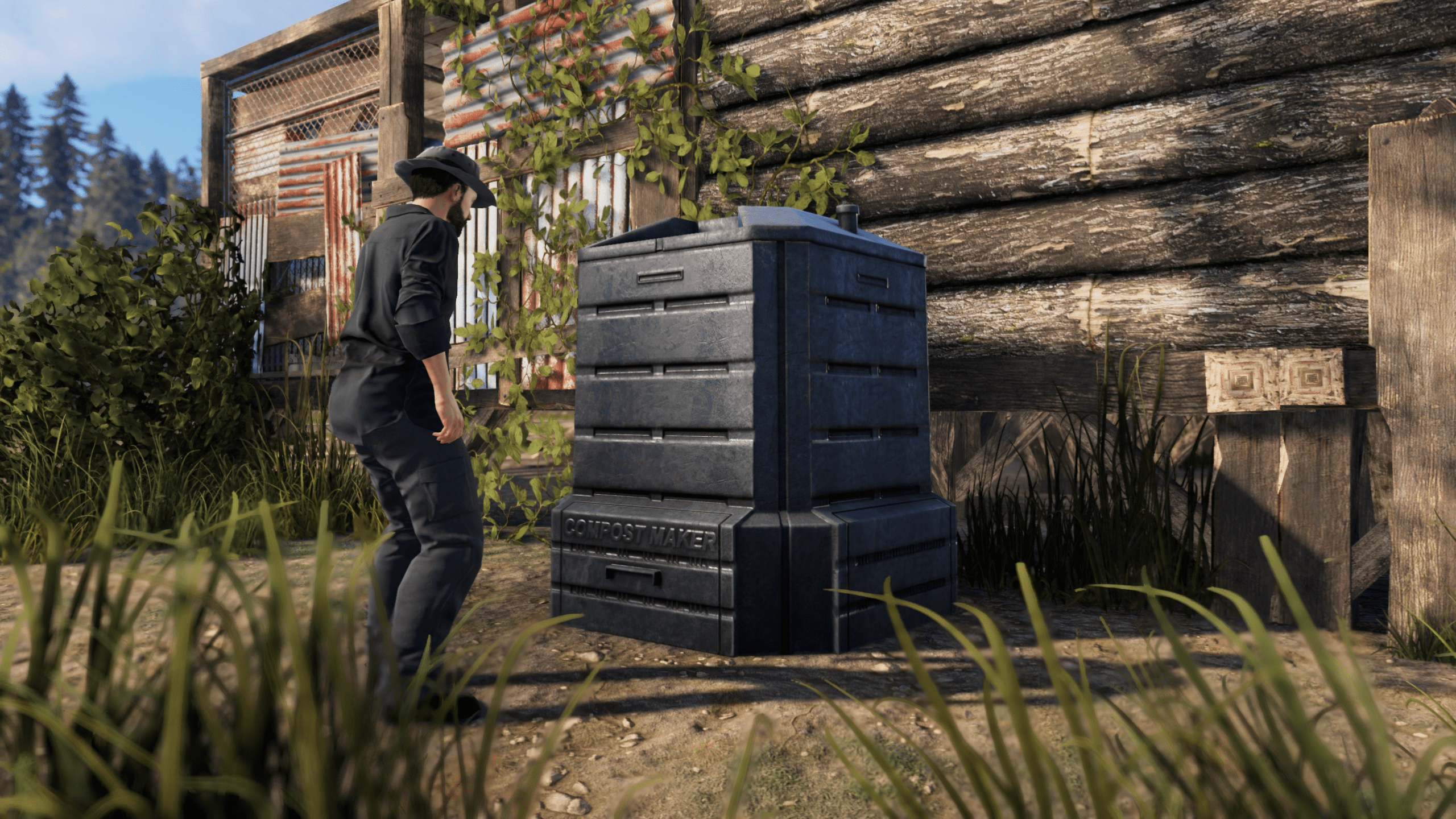 Fertilizer can be added to planter boxes to increase the ground condition to 100%. Only items that you'd expect to be compostable can be placed in the composter. It ticks every 15 minutes by default, and once enough stuff has been composted, it'll output a shiny new fertilizer item. Some things compost better than others, contributing to higher amounts of fertilizer. Which brings us to…
Horse Dung
Horses now poo. Collect it, put it in the composter, get a nice amount of fertilizer. They poo every 20-25 minutes.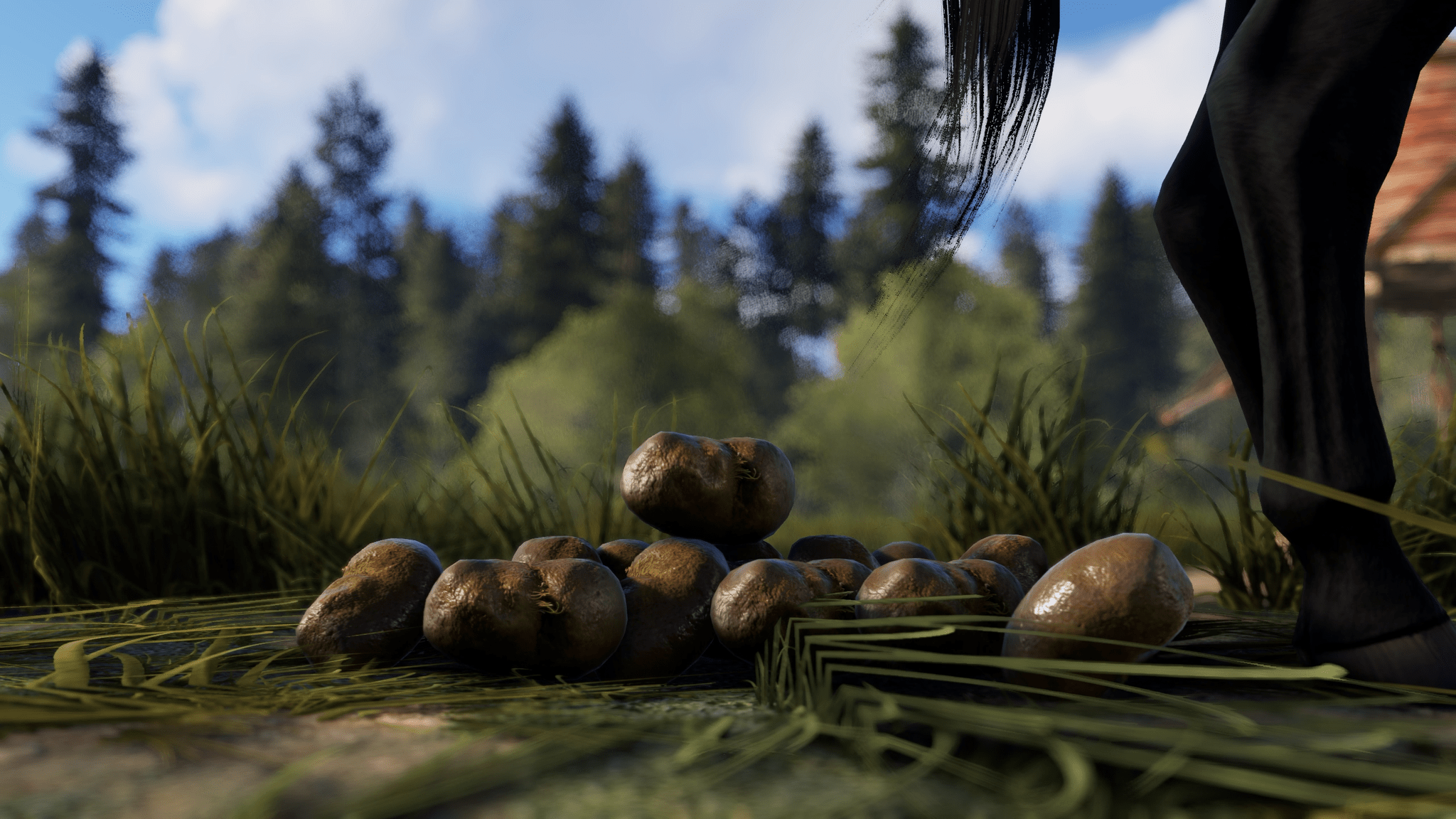 If you're a server admin, you can adjust the poop rate with the dungTimeScale command.
Potatoes
We've added a new plant type: the good old spud.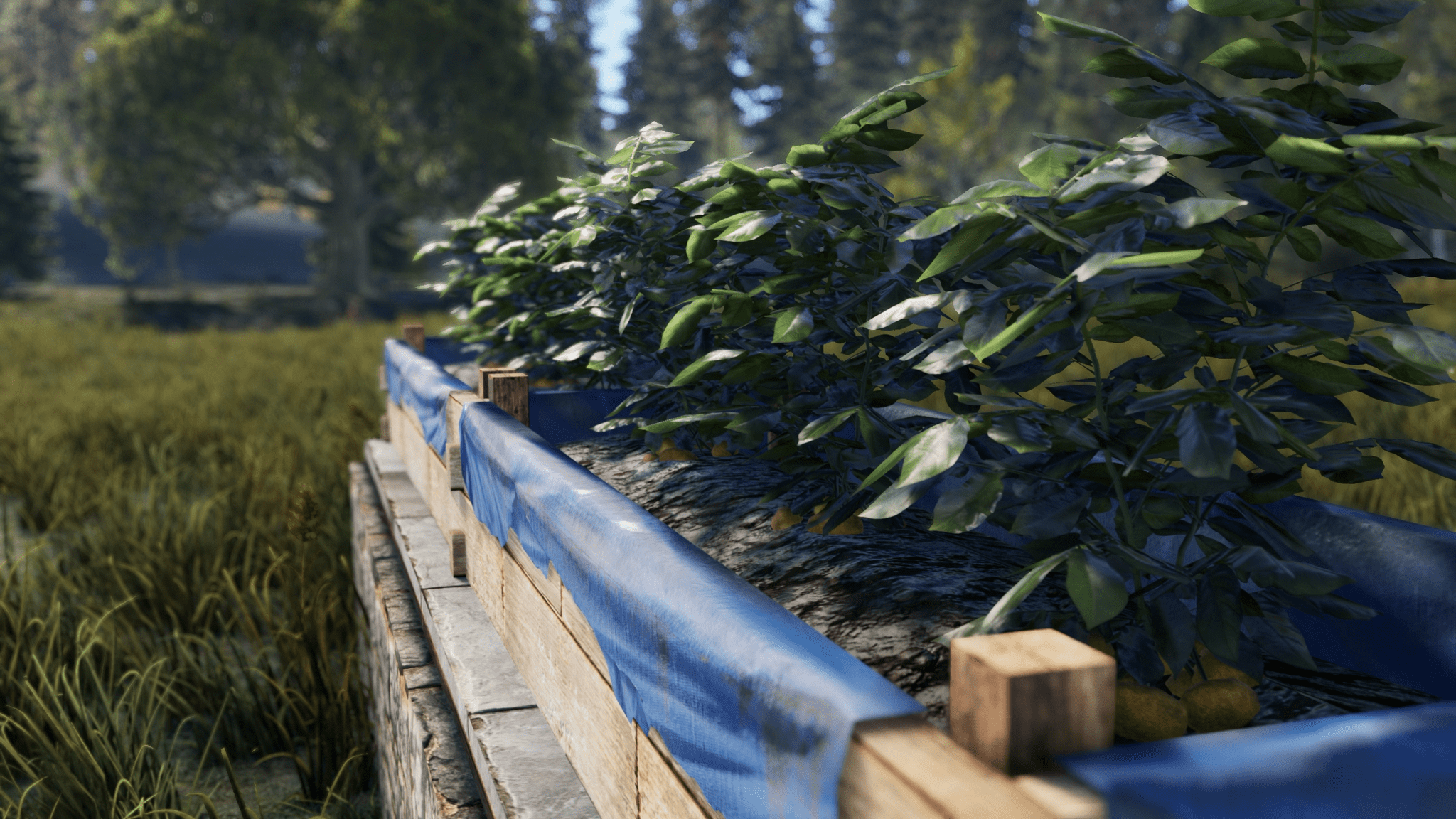 This hardy vegetable has strong resilience's and so will grow in most environments. It is a lot easier to keep happy than the other plants – but the potatoes it produces also offer less in terms of healing.
Plant Genetics
The second panel of the plant entity UI shows the plant's genetics.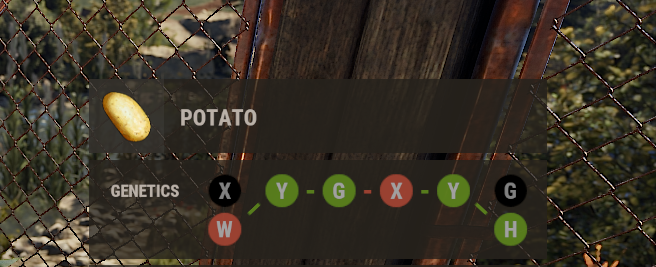 Each plant has six gene slots. Green genes are good. Red genes are bad. Here's the list of gene types:
G – Increased growth rate
Y – Increased yield gain rate
H – Increased hardiness, meaning it can survive better in worse ground conditions.
W – Increased water intake
X – Empty
When you pick a plant in the wild, you will get a seed of that plant type. Its genes will be unknown at this point. Planting it will reveal the genes.
Cloning
You can take a clone of a plant and the clone will inherit the genetics, meaning you can plant the clone and grow another plant with the same genes.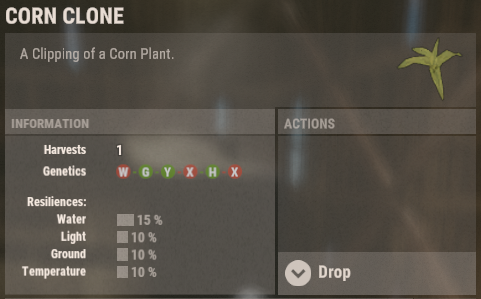 Crossingbreeding
Gene effects are powerful. You can go a step further and crossbreed plants to create your own genetic strands.
When a plant enters the crossbreeding stage, it checks its genes against any surrounding plants, on a per-slot basis. If enough neighbouring plants all have a matching gene type in the same slot, this will overwrite the plant's existing gene in this slot with the neighbouring one.
For example, if the first gene of a plant is a W, and two surrounding plants have a G in that slot, the W will get replaced with a G.
When crossbreeding has taken place, the plant info will show any changes. The new genes appear at the bottom, and the previous genes get greyed out and removed from the chain.
Here you can see the X and G genes have been replaced by W genes.

Negative genes have a stronger crossbreeding weight than positive genes, so you need to surround a negative gene with more positive genes to replace it.
Crossbreeding can only occur in a planter box, and only between the same type of plant.
Fluid IO
To accompany farming, this month brings several new items to allow you to water your plants in a more efficient way. Fluid IO is a new variant of the electrical system designed for transporting and using water.
The key difference between Electricity and Fluids is gravity – water can flow horizontally or down, but can only go up with the use of a Fluid Switch.
Hose Tool
The hose tool is a new tool that allows you to connect water sockets on compatible props. It's very similar to the wire tool, where you left click on a water socket to start a connection, left click on surfaces to add points to the hose and then left click on the target socket.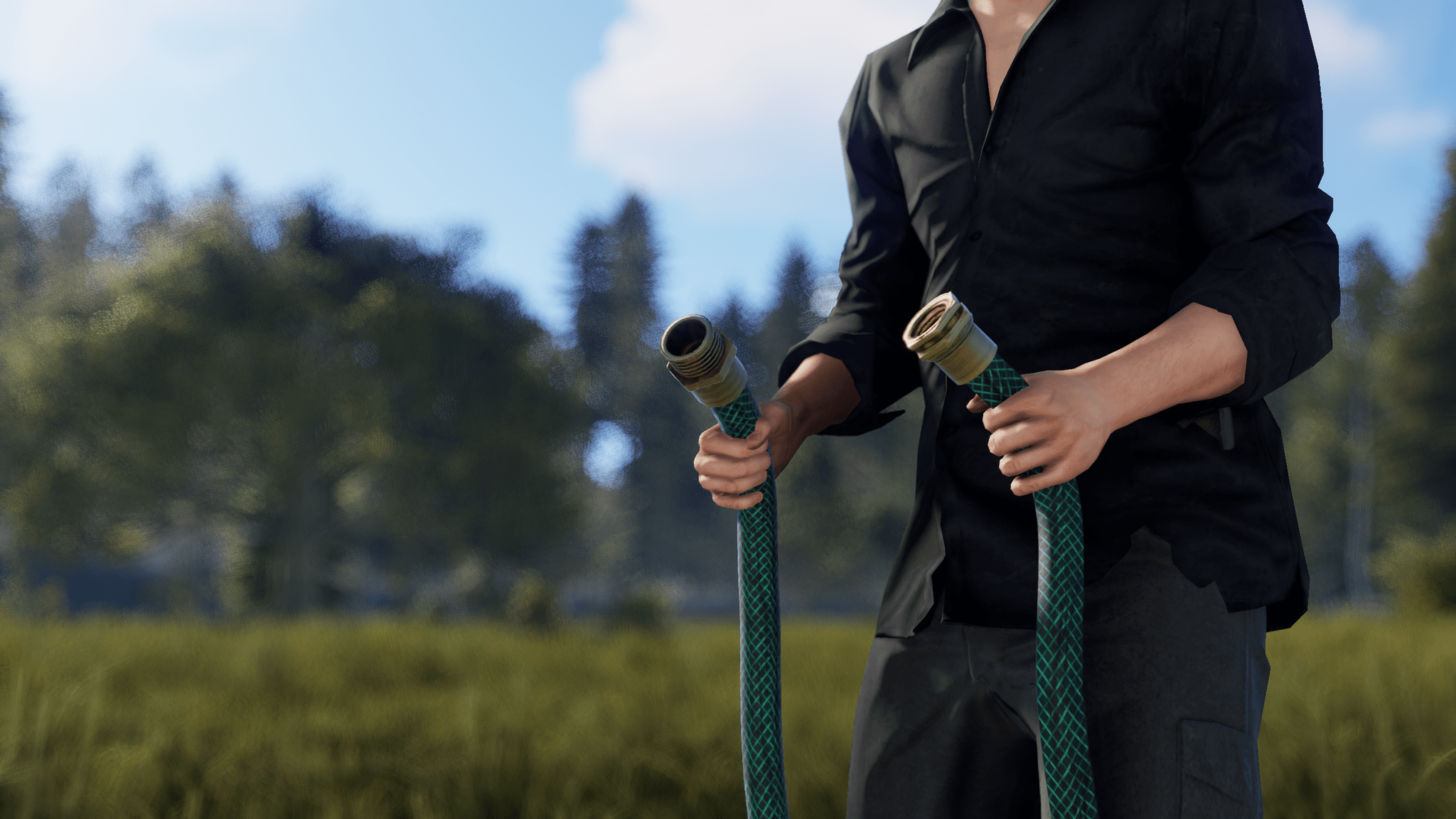 You'll find hose sockets on the water purifiers, water barrels and the new Fluid deployables below.
Fluid Splitter
The splitter is pretty simple, it splits an incoming water source into three separate water outputs. You can use this to connect multiple sprinklers to a single water source.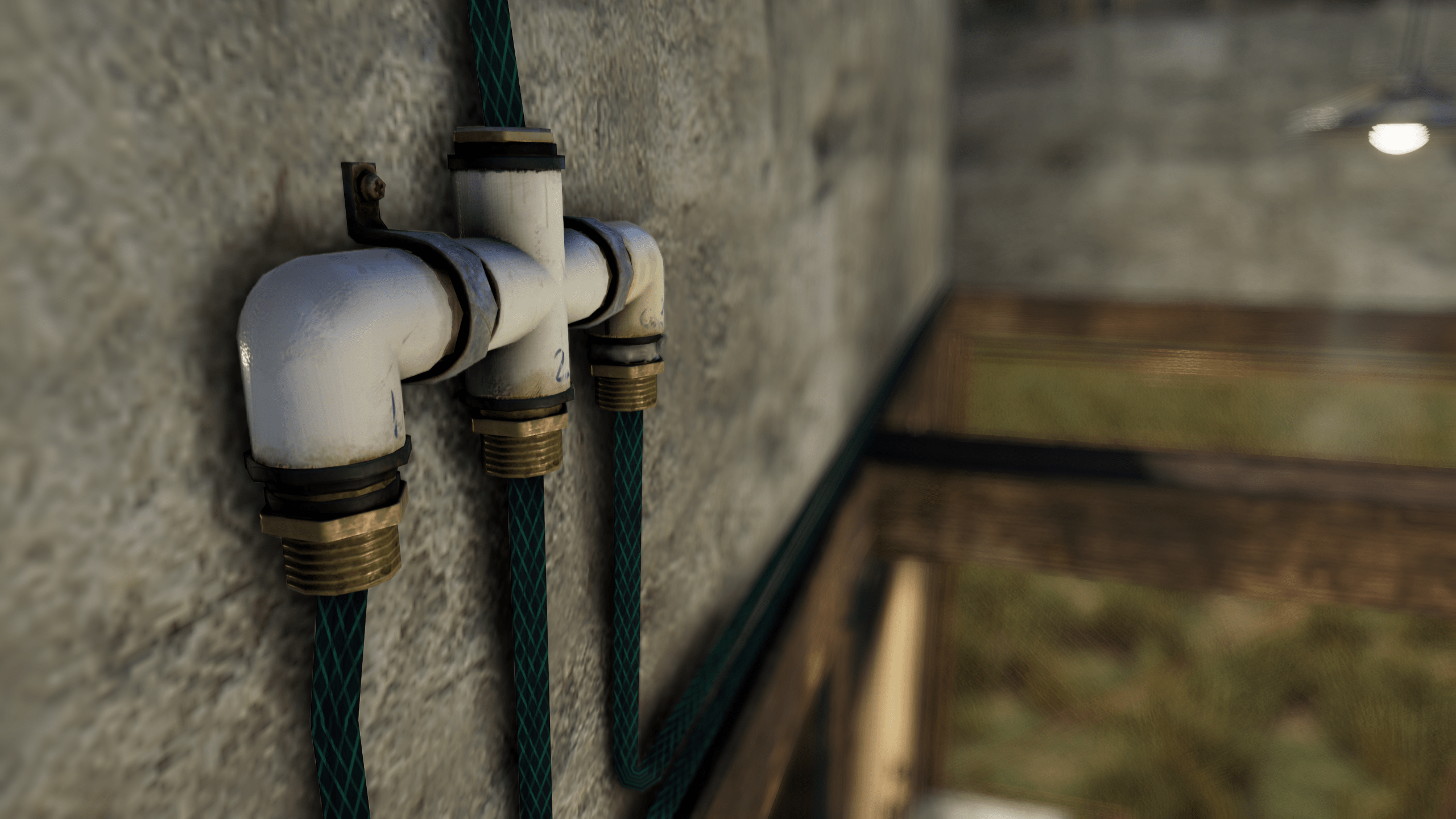 Fluid Switch
The Fluid Switch allows you to turn on and off flow to a sprinkler. You can use this to easily toggle a large number of sprinklers at one point.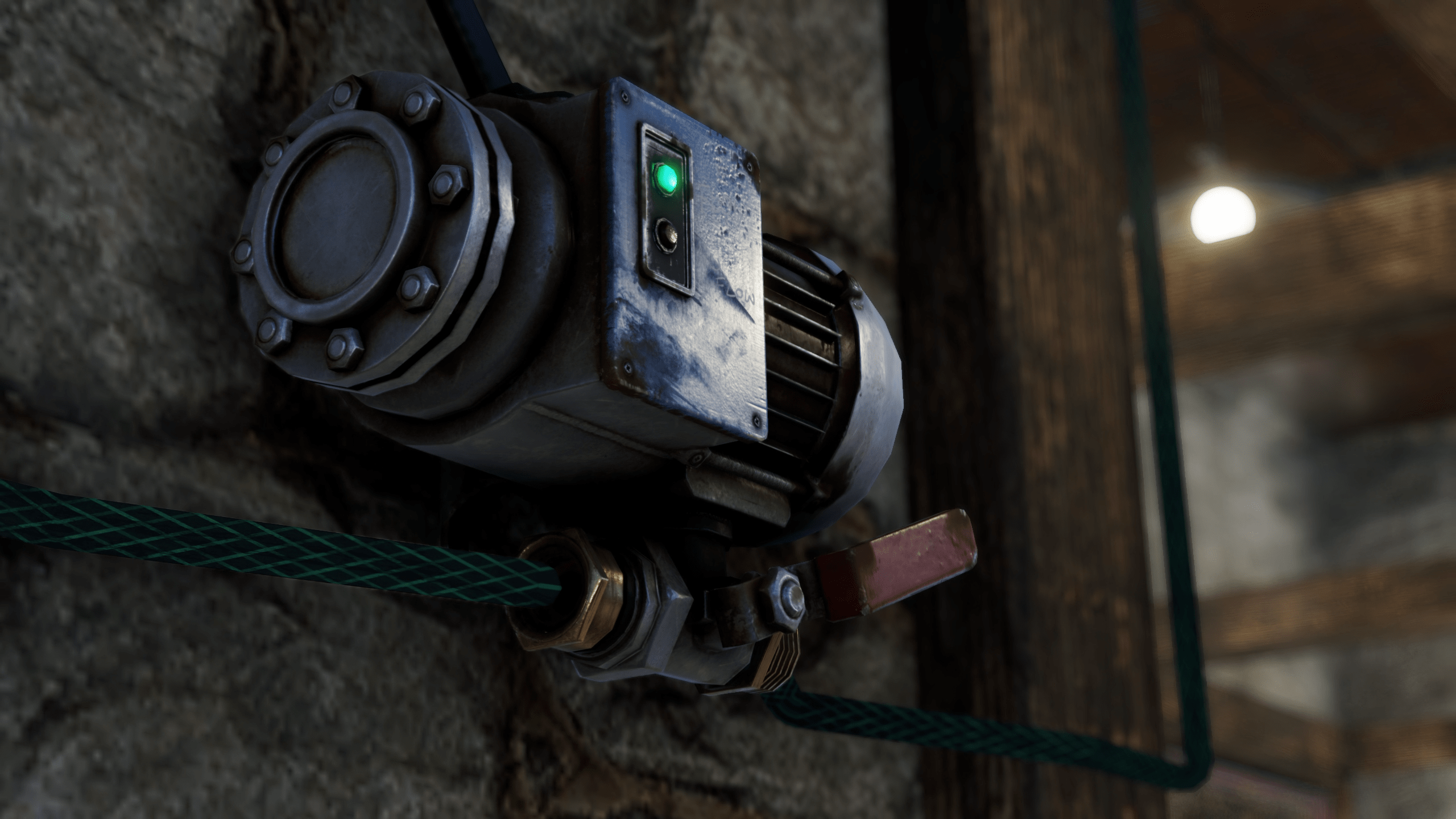 The Switch has water input/output as well as three electrical inputs – Pump, Power On and Power Off. Once powered, the pump will allow you to push water up to higher floors in your base. You can use the Power On and Power Off inputs to connect your Switch to your electricity network.
Barrels and Water Catchers
Water Barrels and Catchers have been updated this month to use these new features. These deployables have all received a Water In and Water Out socket, allowing you to use them as water sources for your sprinklers.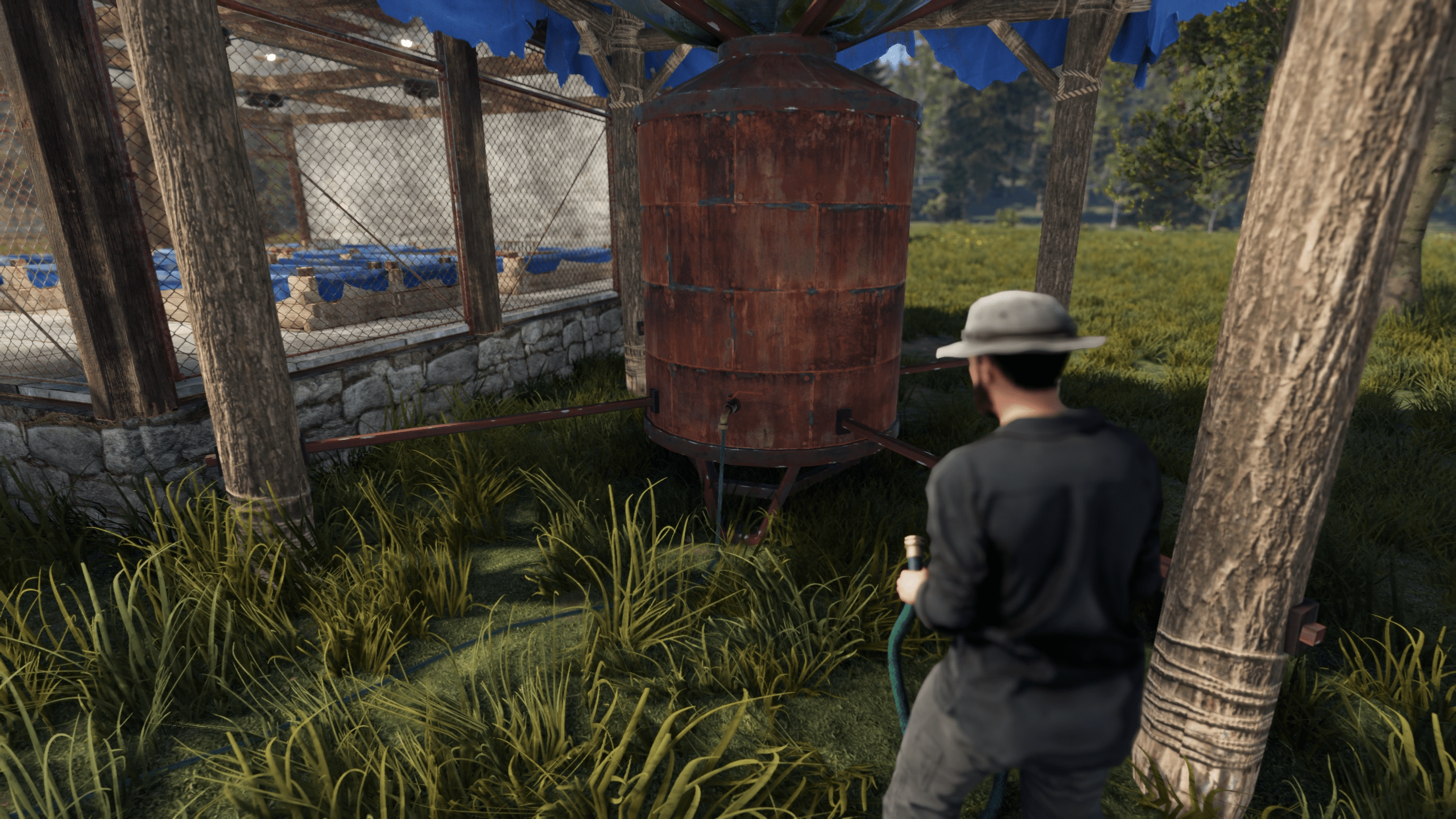 Water Catchers will also automatically move water through their output socket into any water storage, so you can connect a Water Catcher to a Water Barrel and the barrel will automatically fill up over time. Water Catchers can also be daisy chained together, allowing you to deposit several Catchers worth of water into one Barrel.